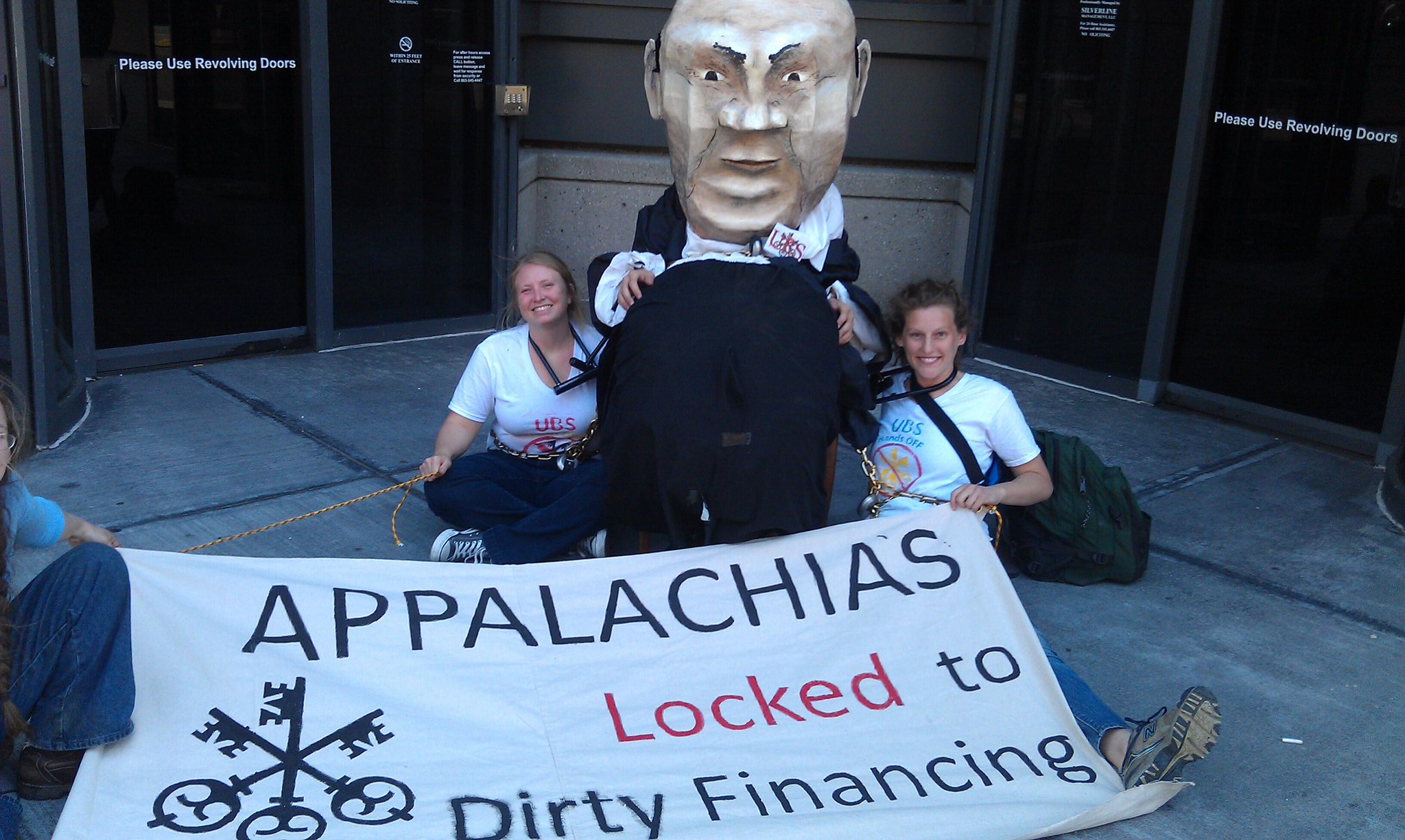 This morning, activists associated with Mountain Justice, Radical Action for Mountain Peoples' Survival (RAMPS), and Hands Off Appalachia! entered the Gay Street branch of UBS wealth management services and refused to leave. Inside the office, three activists locked themselves to a large paper-mache puppet depicting an investment banker. The non-violent protest was in opposition to UBS' funding and supporting of the harmful extractive process known as mountaintop removal coal mining.
"Mountaintop removal coal mining requires intensive injections of capital investment. That capital comes at the cost of the people of Appalachia. I've engaged in this non-violent act of protest against UBS' funding of mountaintop removal to exhibit our dedication to ending their funding and support of an industry that is devastating Appalachia and killing it's residents."  said Ricki Draper, Hands Off Appalachia! And Knoxville Resident.
UBS provides funding and investment services to Patriot, Arch and James River Coal Companies. Those three companies, operate active strip mines in Kentucky, Virginia and West Virginia.
"I'm sick and tired of seeing my home get blown up for corporate greed  and UBS is bankrolling the blasting of my community. UBS, listen up: My family's not a profit margin, our mountains aren't collateral damage, and we want you out of here: Get your hands off of Appalachia," said West Virginia resident Junior Walk.
---
More at Rampscampaign.org